Current Custom Saddle Wait Time: 8-10 weeks
NEW! Custom Breast Collars wait time: 4 weeks
*All In-stock saddles are CURRENT and updated to-the-minute
ALL Current In-Stock Barrels
*See Barrel Comparison Chart & Frequently Asked Questions at bottom of Page*
Call 972-563-3300 to Purchase •  Monday - Friday 9am-5pm CST
*Zoom in or see enlarged version below
Jeff Smith's Barrel Saddles Standards Comparison Chart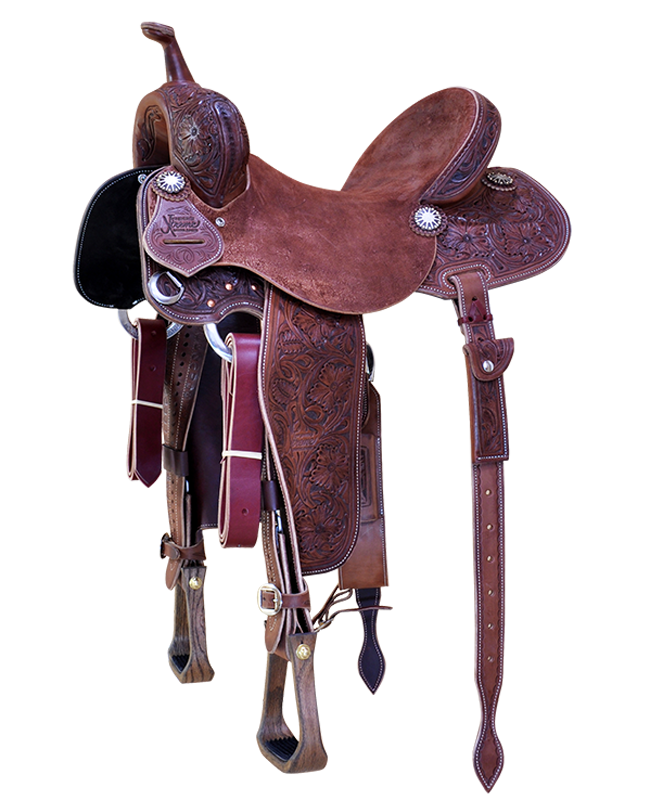 Xtreme Barrels:
Swell Height:
8.75in Buster Welch
Swell Width: 13.5in w/ 2in Leg Cuts for forward hung fenders
Cantle Height: 4.5in
Horn Size: 5P,  3.5in 
Standard Stirrups: Gripped Wooden Nettles
Skirt Size: 22.5in-23.5in
Available 3-Fits:
Narrow: 6.25in
Regular: 6.5in
Wide: 6.75in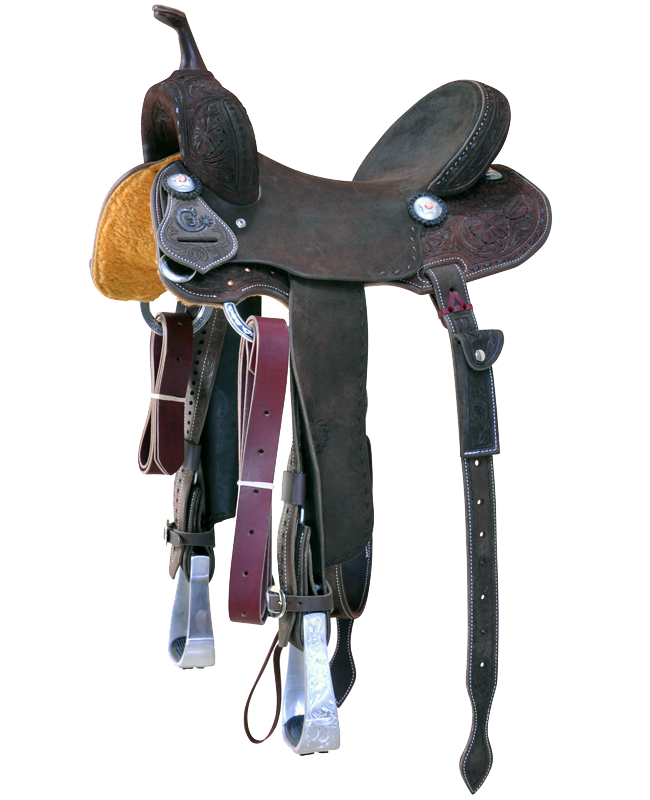 C3 Barrels:
Standard Swell Height:
9in Buster Welch
Swell Width: 13in
Standard Cantle Height: 5in
Horn: OD-4, 4in
Skirt Size: 22.5in
Standard Stirrups: Aluminum
Special: Deep Pocket
Available in 2-Fits:
Regular: 6.5in
Wide: 6.75in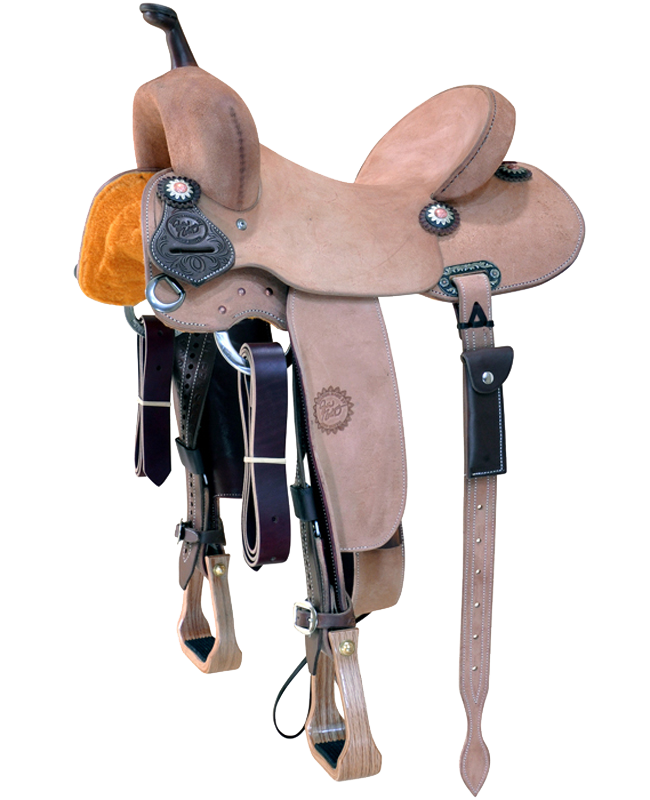 Jackie Ganter Barrels:
Standard Swell Height:
8.5in Buster Welch
Swell Width: 13in
Standard Cantle Height: 4in
Horn: 5P, 3.5in
Skirt Size: 22.5in
Special Stirrups: Gripped Wooden Nettles
Available in 3-Fits:
Narrow: 6.25in
Regular: 6.5in
Wide: 6.75in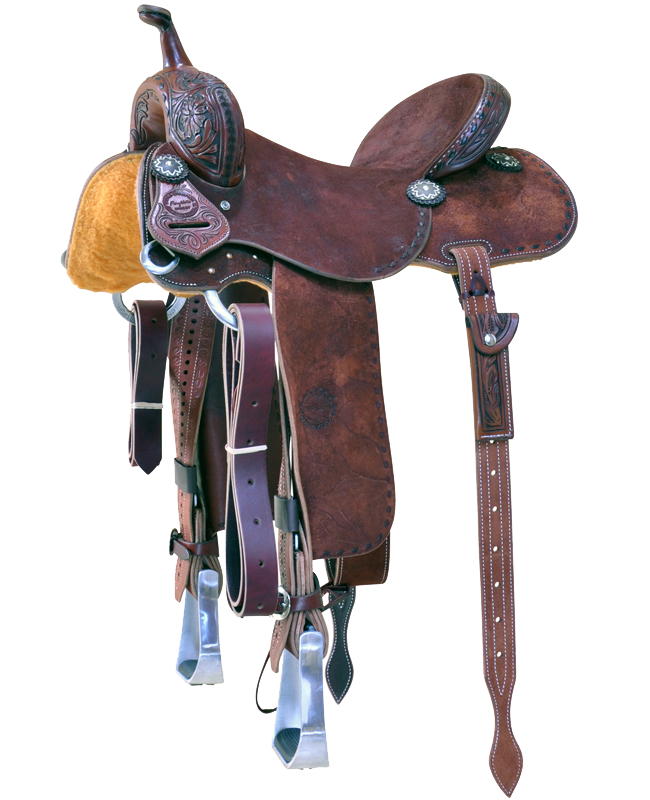 Mary Walker Barrels:
Standard Swell Height:
8.5in Buster Welch
Swell Option A: 13in
Swell Option B: 13.5in w/ 2in Leg Cuts for forward hung fenders
Standard Cantle Height: 3.5in
Horn: 5P, 3.5in
Standard Stirrups: Aluminum
Skirt Size: 22.5in
Available in 2-Fits:
Regular: 6.5in
Wide: 6.75in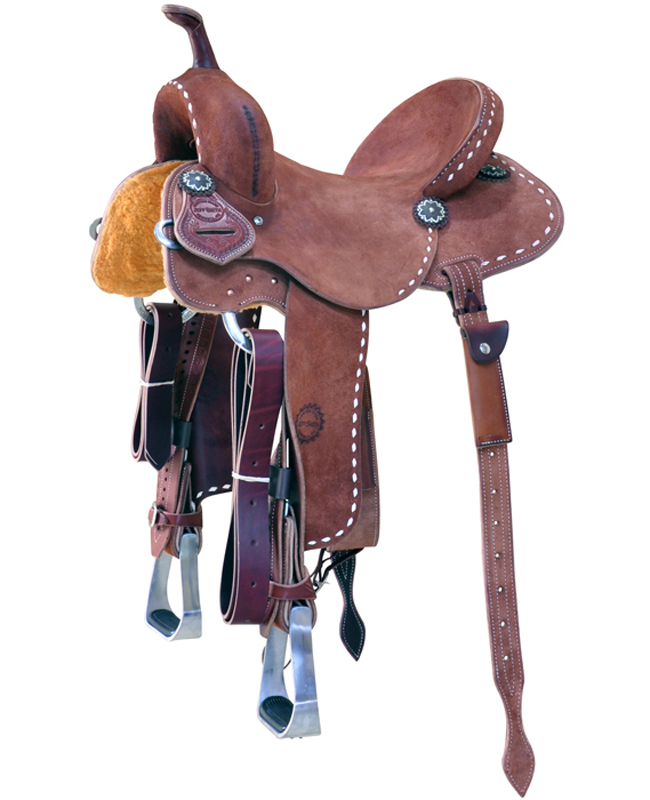 Jeff Smith Barrels:
*Completely Customizable!
Swell Heights:
8.5in or 9in Buster Welch
Swell Option A: 13in
Swell Option B: 13.5in w/ 2in Leg Cuts for forward hung fenders
Standard Cantle Height: 3.5in to 5in
Horn: 5P-3.5in or OD-4in
Stirrups: Your Choice
Skirt Size: 22in-24in
Available in 3-Fits:
Narrow: 6.25in | Regular: 6.5in | Wide: 6.75in
Special: Choose if you need a saddle that NOT fit within the Standards of our other Barrel Lines.
Jeff Smith's Barrel Saddles FAQ's
A:  See above section to view our up-to-the-minute current availability of our In-stock Saddles.  Each picture of our In-Stock has the seat size, gullet fit, cantle height, and price for your convenience.
*Please DO NOT call us for our current availability, please look at our website FIRST.  If you have any further question on any in-stock saddles, please give us a call at 972-563-3300 9am-5pm CST Mon-Fri.  We are happy to help.